Compensation for the Spouse of a Victim of Negligence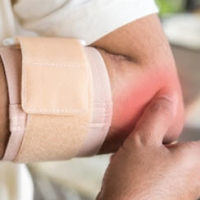 When we, or a loved one, are injured due to the negligence of another, we immediately think of compensation for the person who is injured, and with good reason. However, there are instances in which a spouse, who is not directly injured in the accident, can also be entitled to compensation.
Consortium Claims
When someone is injured, especially with catastrophic or long-term injuries, it is not only the injured who suffers, but it is also the injured's spouse or children.
Everything that a couple does together, from taking walks, to watching TV, to intimacy, has a value, which may be recovered by the spouse who has lost the services and comfort of his/her injured spouse.
This loss may include a spouse having to miss work to take care of the injured spouse, or may become the main in-home caretaker for the injured spouse, thus altering the caretaking spouse's way of life and reflecting a loss of income.

Mental and Emotional Trauma
There is also the mental trauma of having to cope with an injured spouse's altered mental state. Even if the injured sustains no head trauma or brain injury, just coping with severe physical injury can change someone's personality.
The injured spouse may suffer from anxiety, depression, anger, or hostility. Medications that the injured may take to help heal injuries may make the injured angry, tired, or drowsy. The injured's spouse has essentially "lost" the personality of the injured spouse that they once knew and loved, and that loss has monetary value.
That value can be compensated filing a loss of consortium claim. The injured's spouse becomes a second, named plaintiff in the case, and the jury is free to award that spouse whatever fair value it puts on that spouse's loss or hardship.
Disclosing Personal Details
In order to say that the difficulties in your relationship are caused by the accident, victim couples need to prove that they did not have these difficulties pre-injury.
That means that a consortium claim can open some personal issues up to questioning by the other side. For example, the defendant may have a right to ask about your fights or relationship pre-injury. They may be able to ask you about the frequency of sexual relations pre-injury.
Defendants may be allowed to ask about any marital counseling or even day to day arguments that you may have had. In some cases, a defendant may seek to obtain records of any pre and post injury marriage counseling sought by the parties.
If there is no concern about sharing private relationship details, couples should consider whether to seek compensation for the non-victim's loss of support and companionship that naturally arises when one spouse suffers a serious injury.
Make sure that you pursue all available damages if you are injured in an accident. Contact the Celeste Law Firm in West Palm Beach today to discuss compensation for your injuries.
Resource:
leg.state.fl.us/statutes/index.cfm?App_mode=Display_Statute&URL=0700-0799/0768/Sections/0768.0415.html
https://celestelawfirm.com/courts-sometimes-arent-certain-about-the-sovereign-immunity-damage-cap/