Common Homeowners' Policy Exclusions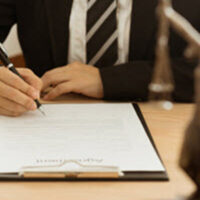 Your homeowners' insurance policy is a lengthy confusing document that you would hope covers whatever catastrophe befalls you. But it does not. There are as many exclusions as there are inclusions of damage.
Failure to Maintain
Almost any kind of damage that is caused by your failure to maintain the property will not be covered by insurance. Often, "mysterious" causes of damage are actually caused by failures to maintain property. For example, the leak from your roof that spills into your home that is not caused by any external source—particularly bad weather, or a falling tree—is likely due to failure to maintain the roof or you just have an old roof. Wear and tear are not covered by homeowner's insurance.
Speaking of trees, do you give a lot of thought to inspecting your shrubbery and trees for old, rotten branches? If one of those branches' falls causing damage to your property, the insurance company could say that the cause was your failure to maintain the vegetation on your property.
Flooding
We have written in the past how flooding requires a separate homeowners' insurance policy. Most flooding is excluded under most policies, where the flooding is caused by an external source such as weather. Most mortgage companies will require homeowners to carry the extra flood insurance needed.
Pools & Other Recreational Equipment
Many recreational items, such as trampolines, are so dangerous, that standard insurance policies exclude them from coverage if someone other than a family member is injured. Injuries and death that result from an almost drowning, or slipping and falling in or around a pool, may also be excluded by a policy. That means you have to pay for a lawyer to defend you in court for damages that you may have to pay out of pocket or pay for an expensive rider to your policy.
Animal Attacks
Some companies will completely exclude all coverage for any type of injury or damage done by a household pet or animal. Others may only exclude coverage for injuries caused by certain, specified breeds.
Certain Jewelry
Just because you own and insure a $50,000 ring, doesn't mean that your homeowners' insurance policy will cover you if the ring is damaged, destroyed or lost. You most likely will require additional coverage or an additional policy for items that are particularly expensive.
Things or Property Not in Your Home
This should make sense, but if you have valuables in someone else's home which are damaged or lost, their insurance company will not cover your loss. Likewise, most insurance companies won't cover personal property damaged off your premises.
Get help if you have damage to your property that requires making a claim with your homeowners' insurance policy. Whether your insurance company is denying coverage completely, or just trying to pay you less than the amount needed to repair your property, we can help. Contact our West Palm Beach homeowners' attorneys at the Celeste Law Firm in West Palm Beach today.