Can Undocumented Workers Receive Workers' Compensation Benefits?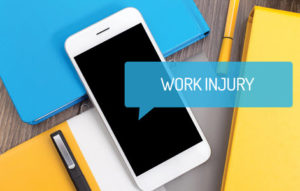 In short, undocumented workers can receive workers' compensation benefits in Florida. However, receiving these benefits can be a challenge, just as it can be a challenge for a natural born citizen. Employers can be extremely difficult to work with, and the insurance companies deny claims even when there is ample evidence proving that the injury happened on the job and has caused a serious medical condition. Insurance companies and large corporate employers have been sculpting the landscape for years in their favor, cutting benefits to improve their profits, while at the same time forcing injured and sick employees, who were never given the chance to improve, into financial ruin. We strongly urge all injured employees to immediately contact an attorney before they file for benefits.
Florida Courts Rule Injured Undocumented Workers Have Right to Compensation
In 2007 an undocumented construction worker fell 30 feet from a rooftop and suffered serious injuries that left him unemployable. In 2011, a judge ruled in favor of the worker and ordered his employer's insurance company to provide lost wages and medical care. The insurer appealed the decision, but the district court upheld the original ruling, holding that, "The Florida Legislature has long recognized that although the employment of illegal aliens is prohibited by federal and state law, violation of these laws is an unfortunate reality. The cost of injuries sustained by unlawful workers, being no less real that those suffered by lawful workers, should be borne by the industry giving rise to the risk, not the general taxpaying public." The court also held that, "An entity that knowingly employs unlawful labor should not be able to shirk the cost of the injuries it creates, ultimately placing it in an unfairly superior financial position to those employers who operate lawfully." If the ruling had gone the other way, it would incentivize employers to hire undocumented workers, knowing that they would not be held financially responsible if and when they became injured on the job.
Were You Injured on the Job? Contact an Attorney Today
Nationally, undocumented workers represent 5.1 percent of the work force. From 2009 to 2012, Florida had the largest increase in undocumented immigrants, according to the Pew Research Center. The majority of these undocumented laborers work in lower-skilled, low paying jobs such as hospitality, manufacturing, farming, and construction, according to the Pew Research Center. These jobs often come with the greatests risks of injury and illness, and because they are generally low paying, these undocumented workers have little or nothing to fall back on when they become injured.
If you had a work-related accident or became sick because of the type of work that you perform whether you are a citizen or not, do not hesitate to contact an experienced  West Palm Beach undocumented workers' compensation attorney at the Celeste Law Firm at 561-478-2447. Call us today for immediate assistance.
Resources:
insurancejournal.com/news/southeast/2011/08/11/210548.htm
pewhispanic.org/2014/11/18/unauthorized-immigrant-totals-rise-in-7-states-fall-in-14/
pewhispanic.org/2015/03/26/share-of-unauthorized-immigrant-workers-in-production-construction-jobs-falls-since-2007/