Are You Owed Interest on Your Homeowners 'Insurance Claim?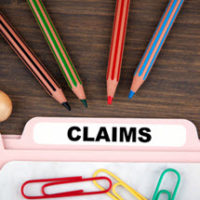 You may think of interest as money that is paid for the cost of borrowing someone else's money, and as a concept that exclusively applies to a lender-borrower relationship. You may not even consider how you, as someone who makes a homeowners claim, may be entitled to interest from your insurance company.
When a homeowners' insurance company does not pay a claim in a timely manner, the company is essentially holding money that belongs to you. That's why in certain scenarios, when an insurance company pays a homeowners' insurance claim, it may owe interest to the policy holder for late payment.
When Payment Must Be Made
As a general rule, if a payment is made after ninety days from the date the loss was reported, interest on the amount owed to the homeowner must be paid. Any language in any insurance policy that tries to negate the insurance company's obligation to pay interest, is void and unenforceable.
If interest is due—that is, if the claim is paid past the 90 day deadline—the interest will be calculated back to the date the claim was made. Additionally, any payment made after the 90 days, must include interest. This means that if an insurance company makes a partial payment before the 90 days, fights with you over what it owes, and then eventually agrees to make the rest of the payment after the 90 days has expired, interest must be paid on the amount that was paid after the 90 days.
Interest Rates 
Interest rates are the same as the interest rates that apply to unpaid judgments, and vary every few months. The current interest rate as set by Florida's Chief Financial Officer is 6.57%.
This means that interest on a claim that takes a year (or years) for an insurance company to pay may be difficult to calculate because interest may have to be calculated based on the rates that existed during each part of the time period that the homeowner waited for payment.
For example, for a claim that took a year to be paid, interest may have been 5.72% for the first few months, 5.97% for the next few months, and 6.09% for the final few months.
Getting Interest Before 90 Days
Even though interest applies after 90 days has expired, there are circumstances where interest may have to be paid, even if payment is made before 90 days expires. In cases where the insurance company knows a claim should be paid, and there is no reason why payment is not made, interest may accrue.
For example, if your house is in a hurricane and is blown to pieces, an insurance company could not delay by saying that they must "investigate" whether your roof is damaged.
This kind of bad faith can lead to interest being owed as early as 15 days after the claim is made.
Contact the West Palm Beach homeowners' insurance attorneys at the Celeste Law Firm today for a consultation if you are having trouble when making claims for homeowners' insurance benefits for any repair or damage on your property.
Resource:
leg.state.fl.us/statutes/index.cfm?App_mode=Display_Statute&URL=0600-0699/0627/Sections/0627.70131.html
https://celestelawfirm.com/can-you-get-living-expenses-from-your-homeowners-insurance/