A Judge Can Alter a Jury's Damage Findings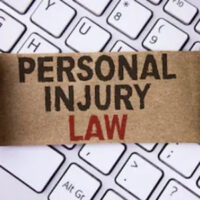 Our system of justice is based on a jury making certain decisions of fact, including making a decision as to the value of a victim's injuries. Rarely does a trial judges intervene and second guess a jury, or overturn a decision a jury has made, because doing so would minimize the power and importance of a jury.
Alteration of a Damage Award
However, there are some limited situations when a trial judge can overturn a decision made by a jury as to damages by the use of "additurs" and "remittiturs." An additur is a request to a judge to raise the amount awarded by a jury (requested by a victim), and a remitter is a request made by a Defendant to reduce the amount awarded by a jury.
Courts are hesitant to alter a jury's decisions particularly relating to non-economic damages.
Findings for Additur and Remittitur
To alter (raise or lower) a jury's damage award, a judge must find that the jury's award was arbitrary, or that it was not supported by the evidence presented at trial. The judge can also find that the verdict was influenced by prejudice, or misinterpretation of the applicable laws or the evidence presented, or a failure to take into account the evidence presented.
Often times, improper closing argument can lead a jury to award an overly excessive, or insubstantial amount, that is subject to additur or remitter. For example, if a party says something in closing that is inflammatory, or which asks a jury panel to make a decision based on emotion rather than on the evidence, the side asking for the additur or remitter could argue that the jury's decision was based on emotion and not fact.
Sometimes, the jury's award just doesn't make sense. For example, when an attorney asks for a certain amount in closing argument, the jury can award more than what is asked for—but if the jury awards too much more, the verdict is subject to remittitur. A jury that allots an amount for future surgeries for a victim, even though there is no evidence in the record that the victim needs future surgeries, may be overturned by a judge.
This is one reason why it is important for injury attorneys to make sure that they have evidentiary proof of every element of their clients' damages; without it, a positive verdict is subject to being overturned.
Of course, when it comes to non-economic damages, like pain and suffering, the evidence will be in the form of the victim's own testimony, or that of family and friends, documenting the victim's hardships, and the alteration of his or her quality of life.
Contact the West Palm Beach personal injury attorneys at the Celeste Law Firm today for help if you have been injured as a result of someone else's negligence.
Resource:
m.flsenate.gov/Statutes/768.74
https://celestelawfirm.com/accident-victims-can-recover-damages-for-ptsd/