Credibility of Treating Doctors Versus Social Security Administration Consultative Examinations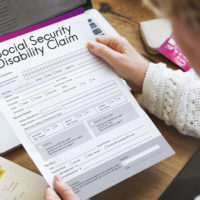 In order to receive Social Security Disability benefits (SSD) or Supplemental Security Income (SSI), you must show that your condition will last more than 12 months and that the disability keeps you from performing Substantial Gainful Activity (SGA). One of the measurements for SGA is monthly income. If you are regularly earning more than $1,170 per month, or are earning more than $1,950 and are blind, you will not be eligible for SSD in 2017. Another criterion in proving that you cannot engage in Substantial Gainful Activity is medical proof, or the medical opinion, from your treating physician that you cannot or are severely limited in your capacity to sustain work. According to the Social Security Administration, "Your impairment must result from anatomical, physiological, or psychological abnormalities which are demonstrable by medically acceptable clinical and laboratory diagnostic techniques." Your treating physician is usually the best and most qualified medical practitioner upon whom the SSA may rely in making a favorable decision.
When a Treating Physician's Opinion Rules
The Social Security Administration or the Judge should ascribe "greater weight" to your doctors' findings. According to the Social Security Administration, generally, more weight is ascribed to the opinions of your treating doctors, since these sources are likely to be the medical professionals most able to provide a detailed, longitudinal picture of your medical impairment(s) and may bring a unique perspective to the medical evidence that cannot be obtained from the objective medical findings alone or from reports of individual examinations, such as consultative examinations or brief hospitalizations. There are criteria that must support your treating physicians' medical opinions for the Judge to ascribe greater credibility to them:
The nature and severity of your impairment(s) is well-supported by medically acceptable clinical and laboratory diagnostic techniques;
The opinion must not be inconsistent with the other substantial evidence in your case record;
The length of the treatment relationship and the frequency of examination;
The nature and extent of the treatment relationship;
The supportability of the evidence;
The consistency of the opinion;
The specialization of your physician; and
Any additional factors that you or others bring to the attention of the SSA.
Call an Experienced West Palm Beach Social Security Disability Attorney
If you have become disabled and are no longer able to perform Substantial Gainful Activities, you may qualify for Social Security Disability. In order to obtain this financial benefit, do not hesitate to reach out to us today. Call one of our experienced West Palm Beach Social Security Disability attorneys today at the Celeste Law Firm.
Resources:
ssa.gov/oact/cola/sga.html
ssa.gov/OP_Home/cfr20/404/404-1527.htm