What Constitutes a Valid Offer on a Covered Loss?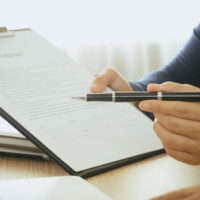 Insurance is a lucrative business, whether it is medical, homeowner's, auto, or any other kind. Why? Because most people do not need to use their insurance very often, or ever when it is for something like homeowner's coverage, and when they do, their premiums that they have paid for years to their insurance company have more than covered the cost that the insurer now has to pay. There is another reason that insurance companies are so profitable: they often create huge hassles for their customers when it does come time for them to pay. Common practices include delaying payments, giving low offers that are invalid for the covered loss, cutting off or delaying communication, and denying coverage outright. If your insurance company has been dragging you along and suggesting low offers, you need to talk to a West Palm Beach attorney at once.
How Much is Enough?
In order to know if the insurer's offer is valid, you need to calculate the replacement costs by calling qualified contractors or appraisers. An attorney also needs to analyze you insurance policy.
Bad Faith Practices
If your insurance company low balls you or refuses to pay, your attorney may allege these actions constitute grounds for a civil action or "bad faith" claims adjusting. According to the Florida Bar Journal, "bad faith" occurs when the insurance company fails to act in the best-interest of the insured when settling a claim. Florida statute 624.155 defines the circumstances in which an insurer may have acted in bad faith and a lawsuit may be filed:
Not attempting to settle claims when the insurer could have done so if it had acted fairly and honestly toward the insured and "with due regard for her or his interests;"
Not accompanying claim payments to the insured with a statement forth the coverage under which payments are being made; and
Not settling claims promptly in order to influence the settlement, aside from liability cases.
A West Palm Beach Attorney Can Help You Figure Out if Your Insurer's Offer is Valid
You deserve to be fully compensated for your property damage and only an experienced homeowner's insurance lawyer can guarantee that the offer is valid. Typically, extensive contracting work ends up being more expensive than the initial estimate, and you need to make sure that you are not left paying the extra 20 or 30 percent that a new roof might cost. We understand what you are going through during this stressful time. It is bad enough when your home or property have been severely damaged, but to add on the headache that your insurer is causing is a whole new pain. Call the West Palm Beach law offices of the Celeste Law Firm today.
Resource:
floridabar.org/news/tfb-journal/?durl=%2Fdivcom%2Fjn%2Fjnjournal01.nsf%2F8c9f13012b96736985256aa900624829%2F4c124737afd6c7de85257845004c3423