Flood Insurance: Do You Have it, Do You Need it and Are You Covered?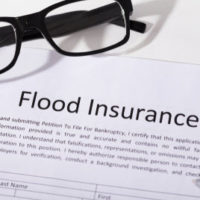 Despite all the rain and the risk of hurricanes, many Floridians don't give much thought to flooding. At least in South Florida, flooding absent a tropical storm is not common, and scenes of streets underwater and cars flooding are not frequent occurrences here. That means that flood insurance is not the first thing on people's minds when it comes to insuring property.
Homeowners and Flood Insurance
Many homeowners' insurance policies do not cover damage caused by floods. That's why you may need two policies, in where there may be two deductibles. If you live in flood-plain areas, your mortgage company or bank will require that you obtain both insurances. In fact, if your mortgage loan is federally backed through Fannie Mae, Freddie Mac, or the Federal Housing Administration, you are required to have flood insurance.
Even outside of flood zones, flood insurance may be a good thing to have. Remember that manmade lakes and canals—many of which are abundant inside housing developments—can be flooding sources.
Flood insurance may only cover the contents in your home—not the structure of your house itself. If you want both, you need secure a policy that covers both. Of course, for renters, since the landlord or property owner will usually be responsible for repairs to the property, only insurance of personal property may be needed.
Risks of Not Having Flood Insurance
Without a flood policy, you are taking a risk because normal homeowners' policies do not cover flooding caused by nature. They will usually only cover flooding from inside the home—for example, a busted pipe or a leaking air conditioner.
If you're relying on FEMA's help, you could be in trouble because most FEMA grants max out at around $10,000—far less than the damage that major flooding events can create.
Costs of Insurance
Deductibles need to be considered when insuring your property, because in a flood, you may have double deductibles—one to cover damage caused by flooding and the other to cover damage to property, or damage caused by winds or a tree falling through the roof.
FEMA is re-evaluating rates in terms of the areas considered most at risk due to climate change. South Florida is considered an extremely high-risk area should sea levels rise due to warmer climate; thus, experts believe that flood policies in South Florida may begin to skyrocket in the very near future. By 2045, some say that as many as 64,000 homes in Florida will be vulnerable to as many as 26 flooding events every year.
If your homeowners' insurance company isn't covering damage to your home that you feel should be covered, contact the Celeste Law Firm in West Palm Beach today for a consultation about helping you fight your insurance company.
Resources:
valuepenguin.com/flood-insurance/florida
sun-sentinel.com/opinion/fl-op-editorial-sea-level-rise-insurance-premiums-20180629-story.html