Cosmetic Surgery Death Highlights the Lack of Laws that Regulate the Industry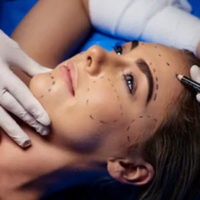 The quest to look better and meet the ideals that we see on TV and online has claimed another victim. A young woman recently died in Hialeah while undergoing a cosmetic surgery procedure. The accident is a reminder of the importance of selecting the proper health care providers, as well as a reminder of how lax the regulations are for cosmetic surgery centers.
Woman Dies Undergoing Dangerous Procedure
According to new stories, the woman went to the clinic to receive what is known as a "butt-lift," a procedure that involves removing fat from one area in the body and transplanting it into someone's buttock area. The woman went into cardiac arrest during the procedure and was sent to the hospital, where she died.
This procedure is known to be dangerous. While mortality rates for most in-office cosmetic procedures are about 1 in 50,000, the rate is closer to 1 in 3,000 for these lifts, according to one report. Some of the clinics that perform this butt lift procedure were discovered to be run by convicted felons.
Industry is Barely Regulated
The cosmetic surgery industry is ripe for malpractice. In many cases, doctors of any type of medicine can take a class, get certified, and open a clinic, even if they are not surgeons. As long as someone is a medical doctor, they are allowed to perform cosmetic procedures.
Many times, procedures are performed in offices instead of surgical suites. These offices may not have the proper equipment or staff to take care of patients during and after procedures, or to quickly and effectively respond to emergencies. Many also may not require that patients undergo testing before surgery to make sure there are no pre-existing conditions that could make surgery a greater risk. Some operate as "surgery mills," performing multiple surgeries at one time.
The abundance of patients willing to pay cash for these procedures only fuels the industry.
New Law Brings Some Relief
Florida's laws regulating the cosmetic surgery industry are so lax that people often come to Florida from other states to receive lower cost procedures. The Florida legislature recently passed a new law, tightening the requirements for clinic and doctors that perform these procedures.
The law requires that clinics and doctors demonstrate that they can pay malpractice claims should they arise as a condition of operating a surgical center and performing procedures, an after-the-fact remedy.
Laws already exist that require any office used to perform plastic surgery to be accredited by a registered medical board. If they are not accredited, centers must agree to inspections conducted by the Florida Department of Health.
Remember that even if a doctor is in compliance with the very few cosmetic surgery regulations imposed by the state, that does not mean that victims of malpractice cannot sue. Doctors all are required to perform their duties with the care and attention that patients deserve. The fact that a doctor may technically be in compliance with legal requirements, is not a defense to medical malpractice.
Have you been a victim of malpractice? Contact the West Palm Beach personal injury attorneys at the Celeste Law Firm today to make sure your case is treated and investigated properly.
Resource:
wtsp.com/article/news/politics/florida-plastic-surgery-bill-heads-to-governors-desk-to-tighten-regulation/67-79b2ea9d-6d95-4920-81e4-9c5af70b8c28