Workers' Compensation Retaliation and Defense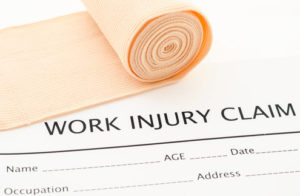 Accidents on the job can be common, especially in construction, factory work, and other types of manual labor. Workers' compensation exists because of this, and works as a compromise between employees and employers. Employers provide no-fault workers' compensation benefits so that their employees will not file lawsuits. However, employers and their insurance companies often try to avoid their financial obligation in helping injured employees get back on their feet. One such way is to threaten or take retaliatory measures against employees who file for workers' compensation benefits. Despite this practice being entirely unlawful in Florida, it is common practice and many employers believe that they can get away with intimidating, coercing, and terminating you because you filed a workers' compensation claim. If this happens, contact an attorney immediately.
Employer Retaliation is Illegal in Florida
When an employee files a workers' compensation claim after an accident, it is illegal for the employer to terminate employment or retaliate in other ways, such as by demoting or reducing the injured worker's wages/salary. Florida's workers' compensation statute 440.205 states that, "no employer shall discharge, threaten to discharge, intimidate, or coerce any employee by reason of such employee's valid claim for compensation or attempt to claim compensation under the Workers' Compensation Law."
Does My Employer Have to Inform Their Insurer About My Injury?
Your employer is obligated to inform their insurance company about your injury. In order to increase your chances of receiving workers' compensation benefits, hire an experienced workers' compensation attorney and take the following steps:
File your injury report with your employer as soon as possible. You have up to 30 days from the date of the injury to tell your employer about it per Florida's Workers' Compensation Statute;
You may know that something is not right if you do not hear from your employer's insurance company soon after letting your employer know about the injury. Your employer has up to seven days from when you told them about the injury to inform the insurance company. And, the insurance company only has three days from that notice to send you brochure information about your rights and responsibilities. If you do not receive this brochure within that timeframe, discuss options with your attorney; and
If your employer refuses to inform their insurance provider about the injury, you can inform the insurer yourself. Your attorney will help you with this process.
Take Immediate Action by Hiring an Attorney
We strongly urge you to hire an attorney as soon as possible. You should seek medical attention for your injury, tell your employer as soon as possible, and contact an attorney at once. Filing for workers' compensation is difficult, and receiving benefits is even more difficult. Employers take illegal actions, such as retaliation, and insurance companies commonly drag their feet in providing lost wages and medical benefits, and deny all types of claims, simply to increase their profit margins. Contact our West Palm Beach workers' compensation attorneys at Celeste Law Firm at 561-478-2447 today.
Resources:
leg.state.fl.us/Statutes/index.cfm?App_mode=Display_Statute&Search_String=&URL=0400-0499/0440/Sections/0440.205.html
myfloridacfo.com/division/wc/employee/faq.htm#1