When is an Off-Duty Police Officer Within Course and Scope of Employment?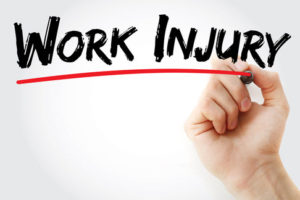 Not everyone is expected to be able to perform their job at all waking hours and on a moment's notice; not so with police officers. Off duty police officers are truly never off duty, so what happens if they get hurt responding to an incident when off duty? Will workers' compensation cover an off duty police officer when he or she intervenes in an attempted convenience store robbery and is injured? What if he or she gets injured while "moonlighting" for a private security firm?
The Law Enforcement Agent Must Have Been Acting Within the Course of Employment
According to Florida statute 440.091, a police officer is acting within the course of his or her employment when he or she meets the following criteria during the time that he or she was off duty and was injured.
He or she is "Elected, appointed, or employed full time by a municipality, the state, or any political subdivision;"
He or she is "Vested with authority to bear arms and make arrests and the employee's primary responsibility is the prevention or detection of crime or the enforcement of the penal, criminal, traffic, or highway laws of the state;"
He or she was "Discharging that primary responsibility within the state in a place and under circumstances reasonably consistent with that primary responsibility; "and
He or she was "Not engaged in services for which he or she was paid by a private employer, and the employee and his or her public employer had no agreement providing for workers' compensation coverage for that private employment."
This means that a police officer is covered under workers' compensation, even if off duty, if he or she is an employee who holds a government position of law enforcement authority; is allowed to bear arms and one of his or her primary objectives is to prevent crime. If a police officer is injured while working for a private company, his or her injury should be covered by that company's workers' compensation carrier and not the municipality.
Law Enforcement Among Top 15 Most Dangerous Jobs in the U.S.
The Bureau of Labor Statistics ranks "police and sheriff's patrol officers" as the 15th most dangerous job in the U.S., according to Time. Unfortunately, the danger does not always ease up entirely when officers head home, go grocery shopping, or walk down the sidewalk with their family. Law enforcement officers have the power and responsibility to make life and death decisions at all times of the day, whether they are on the clock or not. Because of this, they deserve workers' compensation benefits when they are injured off duty.
Call an Experienced West Palm Beach Workers' Compensation Attorney Today
If you are a police officer injured off duty, you are entitled to workers' compensation benefits to pay for your medical expenses and provide you paid-time that you need to rest and recover fully from those injuries. Do not hesitate to reach out to the experienced and compassionate  West Palm Beach workers' compensation attorneys of Celeste Law Firm today at 561-478-2447.
Resource:
time.com/4326676/dangerous-jobs-america/