Watch What You Say When Getting Treatment from Your Workers' Compensation Physician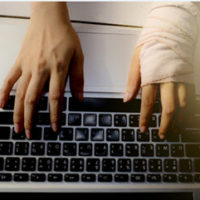 Normally, when you go to visit a doctor for care and treatment, either on a cash-basis or through your own health insurance, you have certain rights of privacy. You may be surprised to learn that those protections do not apply if you are treating with a workers' compensation doctor.
Traditional Relationships Don't Apply
In a traditional doctor-patient relationship, you choose and pay your doctor, or at least authorize your insurance company to do so. A stranger can't call your doctor and ask him or her how you are progressing medically under HIPAA laws.
However, this is not so in workers' compensation cases. If you are injured on the job, your employer or, most typically, your employer's workers' compensation insurance company selects and pays for your doctors. Also, the workers' compensation insurance company and/or its lawyer may access your entire medical history without your permission and contact your doctor to discuss your case without you being present.
Employer/Carriers Have Broad Authorization 
The laws specifically authorize workers' compensation employer/carriers to obtain your medical information and medical records, so long as the request is limited to treatment related to the injury and treatment related to the workplace accident. E.g. the employer/carrier cannot request your psychiatric records if you are only claiming orthopedic injuries.
Your doctors are permitted—in fact, required, if asked—to provide your medical records to the workers' compensation insurance company and its attorneys under Florida workers' compensation laws. The law even requires that you to sign an authorization if records are from medical provider with whom you have previously treated or are located in a different state.
Neither you nor your doctor can insist on you being present at any meeting between the doctor and employer/carrier (although your doctor may tell you what happened). While there is a right to the workers' compensation insurance company to communicate ex-parte with your doctor, thankfully, these communications are not privileged allowing you or your attorney to discover what was said during these conversations.
Workers Should be Careful
This puts injured workers in a precarious position. On the one hand, we are taught to trust our doctors and hope they treat us correctly and with some dignity. On the other hand, in the workers' compensation realm, do not blindly trust your doctors; rather, question his/her decisions and assume the doctor's interest lie mostly with the workers' compensation insurance company rather than with you.
This is one of the main reasons for securing the representation of a good workers' compensation attorney early on in your case, so that your attorney can steer you away from the "bad" doctors or at least deal with them in accordance with the law.
If you have been injured on the job, contact us today at the Celeste Law Firm for a free consultation to discuss your rights to workers' compensation benefits.
Resources:
hhs.gov/hipaa/index.html
leg.state.fl.us/statutes/index.cfm?App_mode=Display_Statute&URL=0400-0499/0440/Sections/0440.13.html