Struck-By Injuries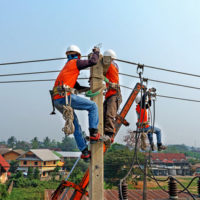 Florida workers are being killed at an alarming rate on the Interstate-4 Ultimate Highway Project, and the private-public joint venture SGL Constructors have been fined by the Occupational Safety and Health Administration (OSHA). According to Construction Dive, SGL has been fined over $12,000 for serious violations of exposing workers to struck-by incidents, which is a particularly dangerous hazard in any type of construction project, particularly when fast moving traffic is often just feet away. The three struck-by deaths on the I-4 Project include the following victims:
Most recently, a 56-year-old ironworker was killed when a rebar cage fell on him while he was working near a freeway ramp;
A worker was killed by a truck in 2016; and
Another worker was killed when he was struck by a piece of falling steel.
Prevalence of Struck-By Injuries and Fatalities for Various Types of Work
According to the OSHA, "struck-by injuries are produced by forcible contact or impact between the injured person and a moving object or piece of equipment." The object can be anywhere from the size of a small bolt to a large truck. Of course, the speed of the object, its mass, and the body part that is struck are all factors that account for the severity of the worker's injuries. Typical types of occupations that involve everyday exposure to struck-by incidents include the following:
Carpenters;
Road construction workers;
Roofers;
Landscapers;
Manufacturing occupations;
Warehouse workers;
Assembly line workers;
Powerline workers; and
Anyone who works with or around a forklift.
What Caused the Injury?
The following are various types of struck-by injuries:
Passenger vehicles and semi-trucks;
Construction site backhoes, dump trucks, and bulldozers;
Forklifts, electric walkies, manual pallet jacks, and other types of truck and hand movers;
Falling tools and equipment;
Falling building materials;
Cranes;
Factory machinery;
Bolts and other objects that were under high pressure
Other types of compressed gas accidents;
Nail guns;
Collapsed scaffolding or collapsed retaining wall;
Much more.
Whether you, a coworker, your employer, or a third party was responsible for causing the incident, workers' compensation will cover the costs of your medical care and up to two-thirds of your average weekly pay in wage replacement. In order to receive workers' compensation, you do not need to prove fault. However, your employer may turn things around on you and claim that you were intoxicated at the time of the injury, not on the clock, or that your injuries are made up or exaggerated. This is why you need a workers' compensation attorney on your side.
A West Palm Beach Workers' Compensation is a Phone Call Away
If you were injured on the job by a struck-by incident, you have the right to work with an experienced attorney to help you recover the damages owed to you by your employer. Call the West Palm Beach workers' compensation attorneys here at the law offices of Celeste Law Firm today.
Resources:
constructiondive.com/news/another-worker-killed-in-struck-by-incident-on-floridas-23b-i-4-project/519903/
osha.gov/dte/outreach/construction/focus_four/struckby/struckby_ig.pdf