Social Security Listings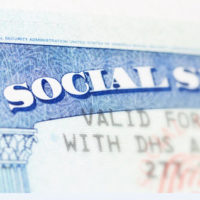 What are Listings? Why are they Important? What Happens if I do Not Meet Them?
If you have had any experience with the Social Security Administration (SSA), you know just how complex and convoluted it can be. One of the particularly confusing aspects of disability involves the SSA's listings of impairments. These listings define what types of medical conditions qualify as "disabling" and are what usually makes an applicant eligible to receive Social Security benefits. In other words, typically in order to qualify for Social Security benefits without having to prove you can't work; your condition must fall under one of the following categories:
Musculoskeletal System;
Special Sense and Speech;
Respiratory Disorders;
Cardiovascular System;
Digestive System;
Genitourinary Disorders;
Hematological Disorders;
Skin Disorders;
Endocrine Disorders;
Congenital Disorders that Affect Multiple Body Systems;
Neurological Disorders;
Mental Disorders;
Cancer (Malignant Neoplastic Diseases); and
Immune System Disorders.
Each disorder has a strict set of qualifying criteria. For example, you may be suffering from a medically proven and substantial respiratory illness, such as Asthma or Chronic Obstructive Pulmonary Disorder (COPD) that falls under the respiratory disorders listing. Yet, if testing reveals that your COPD is not severe enough to cause disability and prevent you from being able to work, benefits will be denied. Furthermore, many serious illnesses and injuries fall outside of a listing category. What happens when a medical condition does not meet a Social Security Administration Listing?
Equaling the Listing or Qualifying as Disabled Later on in the Process
Often an ALJ will request a doctor's opinion regarding whether an applicant for Social Security benefits meets or medically equals a listing or listings. But even if your illness or injury does not meet or medically equal a Listing, you still may be found disabled via the GRIDS or proving your condition(s) prevent you from working in any capacity. It is important to remember that qualifying for Social Security benefits is rarely a simple process of filling out boxes and waiting for a check to show up in the mail. It requires extensive medical proof, meticulous paperwork, and an attorney that understands the system and knows what steps to take at each turn.
Work With a West Palm Beach Social Security Attorney Today
Whether you have already been denied Social Security benefits for any reason, or you have yet to begin the process of applying, we encourage you to talk to an attorney before taking the next step. Qualifying for Social Security benefits is a complex process, and one that typically involves an administrative headache for those who try without a lawyer. Pick up the phone and contact one of the experienced Social Security attorneys with the Celeste Law Firm today to schedule a free consultation.
Resource:
ssa.gov/disability/professionals/bluebook/AdultListings.htm