Intruding Squirrel Causes Property Damage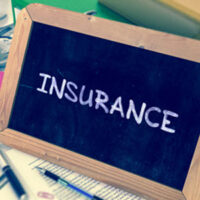 A while back we wrote about a family whose home was trashed by a rampant alligator, and about how their homeowners' insurance policy refused to pay for that damage. It appears that someone else's home has been destroyed by a wild animal, although this one was not nearly as menacing: A squirrel.
Squirrel Causes Major Damage
The incident happened in Atlanta, when a squirrel fell through a chimney, and in an attempt to free itself, somehow caused $15,000 worth of damage. Damage included chimney soot all over the floors and furniture, scratched and chewed floors and baseboards, and ten damaged sills out of thirteen.
The family was on vacation when the squirrel invasion and subsequent damages occurred, but, upon arrival home and the discovery of the damage, the damage was immediately reported to their homeowners' insurance carrier.
Insurance Refuses to Pay
As one might have expected, the family's insurance company, Mercury Insurance, denied coverage and refused to pay for damages. Mercury relied on an exclusion in their policy that does not cover damage occasioned by vermin, birds, rodents or insects. The insurance company did offer to pay for the family to stay at a hotel while repairs (which would have to be paid for by the family) were being made.
The family, naturally, felt betrayed, and believed that their insurance company acted in bad faith.
Unlike damage caused by larger wild animals, like deer or an alligator, insurance companies exclude coverage for damage caused by rodents and insects.
When Damage is Covered
Sometimes, a home invasion by a wild animal can cause damage that is covered. For example, a rodent that chews through plumbing causing a flood, or which chews through a wire, causing a fire. Insurance will sometimes pay in these situations because floods and fires are covered. But when the damage is done directly by an animal itself, and the animal meets the definitions in the exclusion, it can be difficult to get your homeowners' insurance to pay.
Newly Purchased Homes
If your home is relatively new or recently purchased, even if your homeowners' insurance does not pay, the professional insurance of anybody that conducted an inspection and missed an infestation or an open route from the outside world into your home where intruding animals may gain entry, might have to pay. In those cases, your claim is not a homeowners' insurance claim, but a professional liability claim.
If you have a dispute with your insurance company, or have a problem getting your homeowners' insurance company to abide by the terms of your homeowners' contract, contact the West Palm Beach homeowners' insurance attorneys at the Celeste Law Firm today for help.
Resource:
nbcnews.com/news/us-news/squirrel-trashed-home-family-vacation-insurance-won-t-pay-n1112391
https://celestelawfirm.com/make-sure-you-have-homeowners-insurance-coverage-for-sewage-damage/