Collectability Matters in Personal Injury Cases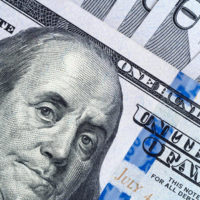 People who file personal injury lawsuits have a lot of concerns that need to be addressed in order to win his/her case. "Winning the case" means obtaining a jury verdict in the victim's favor, which adequately compensates him/her for the injuries and damages. But that's not the end; now we must collect the verdict.
By itself, a jury verdict and resulting judgment is a piece of paper – not a checkbook. The court doesn't keep money in reserve to pay judgments that defendants don't pay. It's up to the party that obtains the judgment to collect it. And although it becomes an issue at the very end of the case, it's an issue that needs to be considered even before the case starts, because the last thing an injured victim wants is to go through the time, energy, and expense obtaining a verdict that is uncollectable.
When Collection is an Issue
In most cases, collectability is not an issue when there is insurance. But in other cases, collectability may be a problem if, for example, you slip and fall at a small "mom and pop" businesses, which may not have sufficient insurance.
In some situations, a larger business may point the finger and blame a smaller company. For example, if you fall at the shopping mall, the mall may be collectible, but if the mall blames the cleaning company for the negligence that caused your accident, that cleaning company may not be collectible.
Most people who drive a car have liability insurance, the minimum coverage of which is $10,000.00, but, unlike personal injury protection (PIP), liability coverage is not mandatory in Florida.
Coverage Denial
Insurance companies will always try to deflect responsibility, diminish the value, or even deny coverage. This can leave a smaller business on its own to pay a judgment. Intentional acts, or criminal acts, are not be covered by insurance. Insurance may specifically exclude injuries caused by specific acts—for example, a homeowner's policy may exclude any injury to a visitor caused by a dog bite.
Once a judgment is entered, there's no time limit to collect it. Someone with no money to pay the judgment today may have money or assets tomorrow.
If you are injured, the issues of liability, comparative negligence, damages, and collectability must be considered. Contact the Celeste Law Firm in West Palm Beach today for a free consultation to discuss recovering for any damages you may have sustained in an accident.